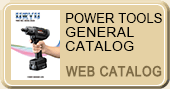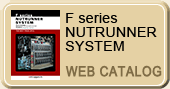 Click to WEB CATALOG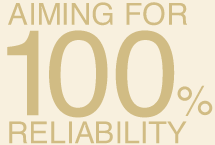 Contribute toward Environment Protection throughout Environment minded Business Activities



1. 
URYU SEISAKU, LTD. is the first company which started producing the pneumatic tools in Japan in 1915. Now, in light of the fact as the 100-year-company of a top maker of "Power tools and its related equipment" moving forward together with not only domestic customers but also approx. 60 overseas customers over the world, we regard our activity conforming to ISO 14001 as one of top priority of our business management and continue to contribute to the environment protection by implementation and maintenance of improvement activities for environmental performance.
2. 
We comply with applicable laws & regulations and other requirements which we agree throughout our present and future business activities.
3. 
For the continuous improvement of the environmental performance, we establish the environmental goal in accordance to our business and plan to achieve it as well as to continue to work for the pollution prevention and environment protection through the effective environmental audit and the appropriate review by the management.
4. 
Taking the improvement of environmental performance into our account, we actively promote the following activities.


| | |
| --- | --- |
| (1) | In order to reduce the environmental load in the life cycle of products from design and development until disposal, we endeavor to create products with consideration of environmental load such as the energy consumption, the resource recycle and so on. |
| (2) | We promote the proper management and reduction of the waste, and also promote the recycling of source by separation. |
| (3) | We endeavor to reduce the energy and resource consumption in our business operations. |
| (4) | By the proper management of hazardous chemical materials, we endeavor to carry out the pollution prevention and environment protection. |

5. 
We publicize this environmental policy, as well as disseminate it to all employees through appropriate environmental education and awareness program.



Approved in December,1997



Dedication to Society With Best Products Meeting Social Confidence



Serve Products Demanded by Customer in Implement Quality Management System

URYU SEISAKU, LTD.
President Takuo Uryu